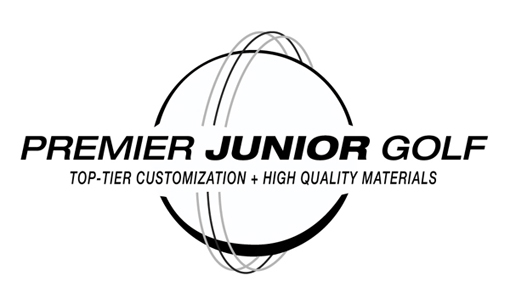 Fit & Quality of golf clubs always matter.
Better fitting golf clubs afford young players with the opportunity to play their best and by extension - have the most fun!
With Flynn Golf, every club is custom-assembled - one at a time - in the USA.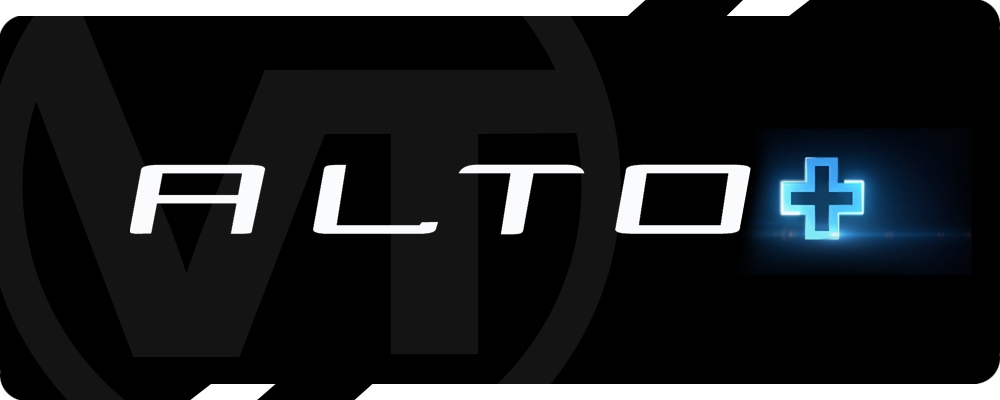 Customization & quality are the pillars which form the basis of our approach. The continuous inclusion of these two attributes, via our custom order process, and within the context of our years of junior golf club specialization - enables us to provide all of our customers with great looking, high performance junior golf clubs.
The custom ordering process itself, utilizes a series of specific inputs provided to us by you as the parent or coach. Whether your player is just starting out as a beginner or already an advanced competitor, we can fit him or her with our highest quality VTMAX brand clubs. This fitting process is integrated as part of our Custom Order Page and is outlined below.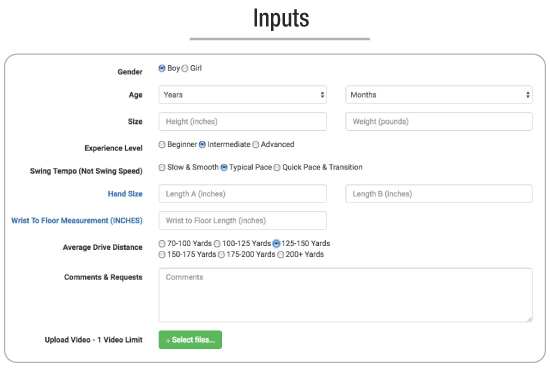 Age & Gender / Height & Weight
First, some contextual basics to help us begin the process.
Player size and relative strength indicating parameters. Please measure player height with shoes on.
Experience Level
A general statement about the player's current level of play & playing experience.
Swing Tempo
This is not the player's swing speed, but a general tendency statement about the pace and transition of the player's swing.
Hand Size
Hand Size measurements A & B when measured as shown below enable grip sizing.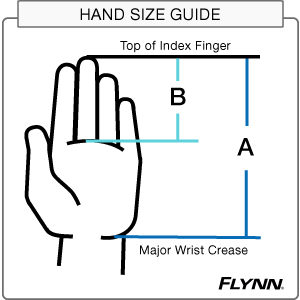 Wrist to Floor
Wrist to floor length measurement when measured as shown below helps to determine club length(s).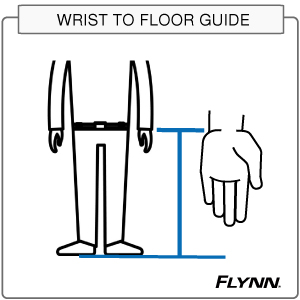 Average Drive Distance
The total distance (carry + average roll) that a typical well struck drive will travel.
Comments
Any additional relevant information is welcome.
Video Upload
Optional upload tool enables upload of 1 swing video per order.
Please be sure that the file has finished loading before proceeding. File size of no more than 30 MB is recommended.

Our EZ Order category offers a quicker and less detailed alternative to the custom order page, to enable a quicker order process.
EZ club sets are sized and assembled based on player height alone and so do not require any other player details.
EZ Sets still enable our customers to select various customization options such as shafts color, grip type, and more.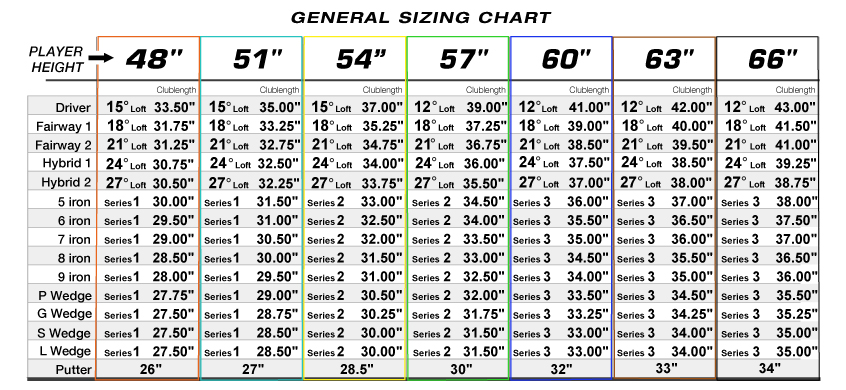 This chart is provided as a guide for customers who might wish to specify their own exact club lengths
or
as a general guide to the approximate club lengths that can be expected for a player of a particular height.
And of course, unlike standard club sets there are many other possible club lengths for player sizes that fall in between these three inch height increments.
We look forward to custom-assembling clubs for your junior golfer!