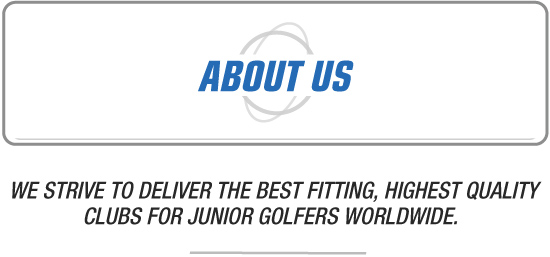 To Learn About Our Custom Fitting Process- Click Here
To Learn About Our Custom Options- Click Here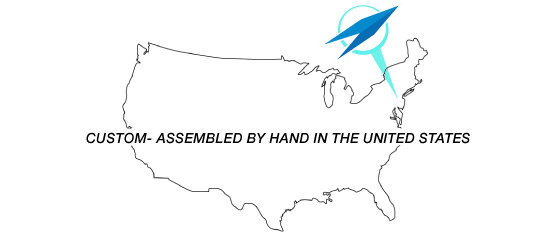 Flynn Golf, located midway between New York City and Philadelphia in central New Jersey, has been making premier junior golf clubs for more than 10 years. Born of a dad's enjoyment of assembling better clubs for his own kids, Flynn Golf now produces high performance junior golf clubs in our own full scale, golf club assembly facility. Here we assemble each VT MAX club to order, with the meticulous care and expertise that enables our clubs to have an amplifying effect on performance. We strive to deliver the best fitting, highest quality clubs, in customizable colors for junior golfers worldwide.

Our VT MAX brand represents the most varied and advanced selection of clubs & components available for junior golfers. Each club is individually custom assembled, utilizing proprietary shaft selection, differential trimming / frequency tuning methodologies and delivered to your son or daughter in their choice of colors. For example, VT MAX drivers utilize exacting CAD designs and are manufactured from premium grade Titanium via precise multi-step processes. Our USGA conforming VT MAX ALTO clubs feature very favorable size to weight ratios and our ALTO irons and wedges are available in 3 weight series.

All VT MAX clubs are custom assembled, while utilizing our extensive selection of premium-grade components. So it's really no surprise that top junior players from around the world are moving up the leader boards with our clubs. VT MAX junior players comprise a growing cohort of young stars from the US, Asia, UK, Europe, Central and South America, Australia and New Zealand. Our list includes World Champions and runners-up at The Masters @ Augusta National's annual Drive, Chip & Putt Championship, the US Kids Junior World Championships at Pinehurst, the Callaway World Junior Championship, and European Junior Championship Events at St. Andrews. And this list of champions continues to grow...