Every VTMAX Junior Golf club or set is filled with possibilities!
With the top-tier customizability of Flynn Golf's VTMAX golf club sets, unlike standard box sets, your junior golfer gets to play a set that is completely their own.
Below is a handy summary of all of our different customizable components.
We know that details like club lengths, shaft flex, and clubhead weight decisions aren't everyone's specialty. Our custom fitting process allows us to collect player details that enable us to size and assemble an optimal custom golf set for your junior golfer. And of course, we're always happy to assemble clubs exactly as specified by a parent or coach.
And for an even easier ordering approach which doesn't require any player inputs, we also offer standard length EZ Sets which only require our customers to select colors & grips. These sets are also assembled after order and are never pre-made.

DRIVERS
12° and 15° Lofts
Guided by performance driven metrics with a keen eye towards aesthetics, our new ALTO drivers feature optimized weight distribution, reduced total clubhead weight, HI COR / Variable Thickness face, optimized ball trajectory, increased overall volume & deeper face for maximized forgiveness, plus enhanced acoustics. The overall result is a top tier driver that any junior golfer will be proud to put into play.
FAIRWAYS
18° and 21° Lofts
VTMAX ALTO fairways feature low-profile clubheads with repositioned sole weighting and loft adjustments which have been implemented to optimize ball speed and trajectory. These custom assembled 420 Stainless ALTO fairways work "hand in glove" with our full assortment of customized dynamic shaft options - to help players of all skill levels achieve consistently higher launch & carry fairway shots…. and as always, are available with a variety of shafts, grips and color options.
HYBRIDS
24° and 27° Lofts
With proven dimensional design and repositioned sole weighting plus loft / lie adjustments, our VTMAX ALTO hybrids enable consistent performance with optimized ball speed & trajectory. ALTO hybrids are engineered to help junior golfers hit and hold greens from fairways or from out of the rough… and as always, are available with a variety of shafts, grips and color options.

IRONS
3 Weight Series- S1, S2 & S3
VT MAX ALTO custom-built irons represent a striking new standard for junior golf irons.
Inspired by classic designs and developed by Flynn Golf in collaboration with industry experts, our new ALTO irons offer both high-performance and forgiveness, in part by using precisely deployed perimeter and interior weight positioning.
ALTO irons are designed to enable junior golfers of all skill levels to achieve better overall distance and accuracy, while providing that instantaneous feedback that only comes from a true performance iron.
In addition to these performance features ALTO irons are complemented and enhanced with customizable shafts, lengths, colors & grips. We're confident that you'll agree that ALTO irons are "the total package."
WEDGES
3 Weight Series- S1, S2 & S3
Our sleek new SQ BLACK VTMAX ALTO custom-built wedges feature an attractive & durable high end finish, refined & enhanced CNC milling & score lines, plus modified weighting & lie adjustments - all applied to a proven classic muscle-back design. Again and as always, ALTO wedges are available with customizable shafts, lengths, colors & grips.

GRAPHITE SHAFTS
At Flynn Golf we offer and employ a wide variety of shaft and shaft prepping options. For each club we select and prep the appropriate shaft model from 8 different proprietary models of VTMAX ALTO carbon composite "graphite" shafts. These ALTO shafts are produced from high quality materials, utilizing the expertise of industry leader UST Mamiya.
Each of our ALTO shaft models are available in 6 colors.

STEEL SHAFTS
Additionally, for customers who prefer junior steel shafts for their player's irons and wedges, we also offer True Temper & KBS 560 junior steel shafts. As a general guide for those players who do prefer steel shafted irons and/or wedges, True Temper shafts are typically recommended as the optimal steel shaft model for players who are less than or equal to 56 inches tall; and KBS 560 shafts are recommended for those players who are 57" and taller.

VTMAX Standard junior grips
Proven performance rubber compound junior grips - available in 9 color choices.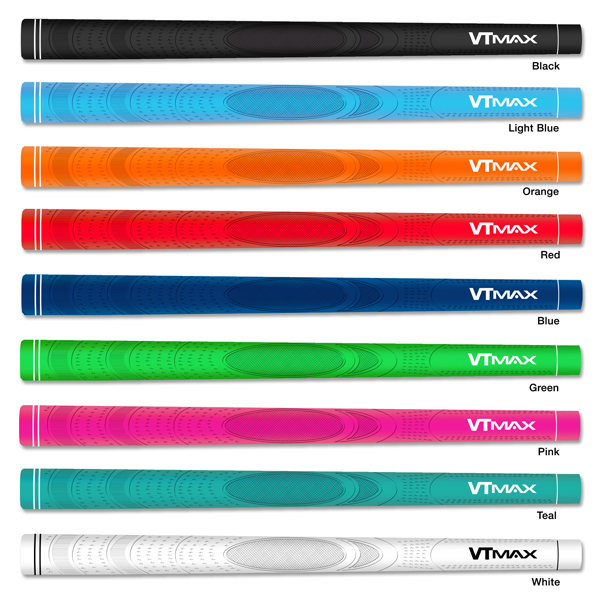 Winn Dri-Tac junior
Popular soft feel Dri Tac quality - available in Blue.

Golf Pride Tour Velvet Junior
Junior size version of longtime PGA Tour favorite grip.

IOMIC "Sticky" Junior
Junior size version - special elastomer material - available in 3 colors.

Winn Dri-Tac "AVS"
Larger DriTac grip, great for teens and junior players with large hands - available in black.



We look forward to custom-assembling clubs for your junior golfer!